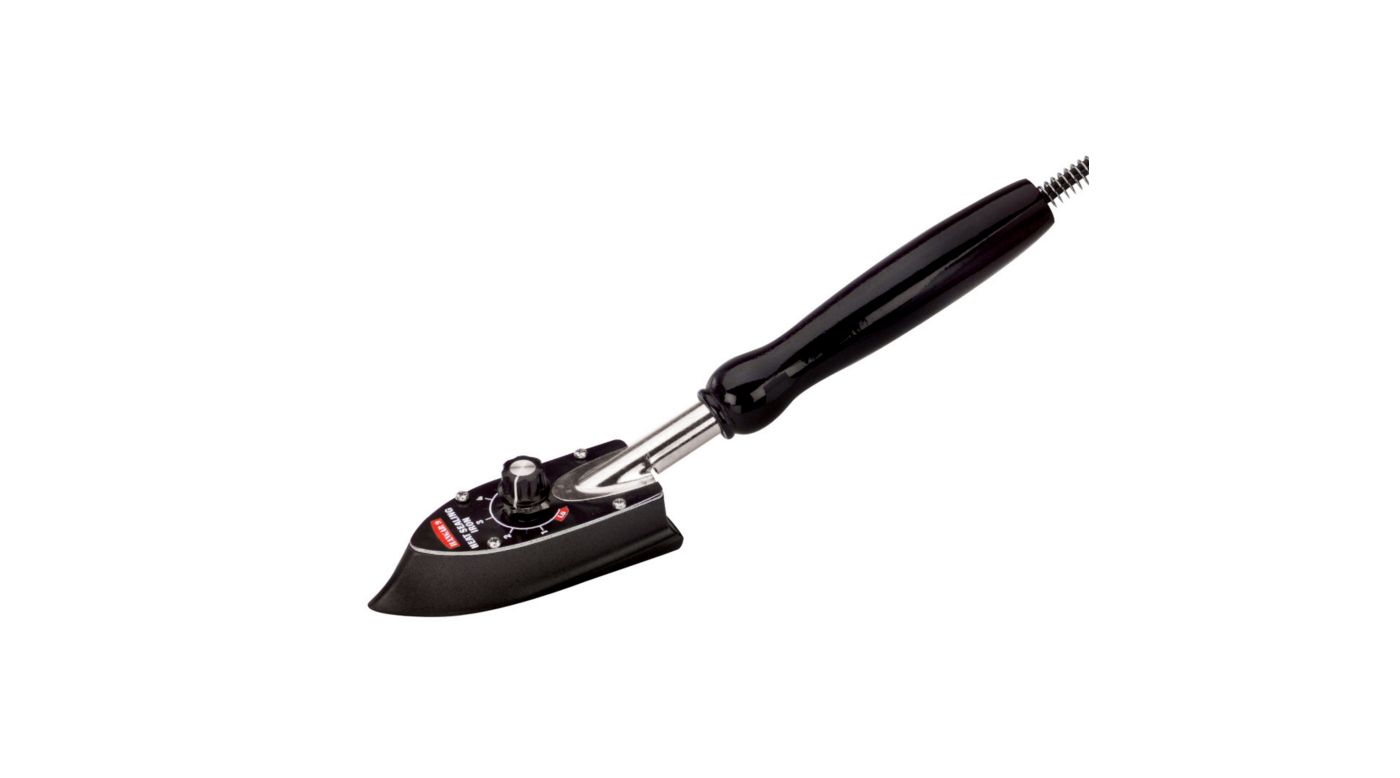 Tack Iron Method of Collage


In the Collage Classes that are taught in Lonecrow Studio that are not in a sketchbook use an irons and coating of papers.
When we aren't working with a tack iron, we are usually in a sketchbook with magazines and a glue stick.
List if some irons that can be used:
House Iron General house Iron works, Cotton setting, no steam though.
Heat Seal Iron, "Tack Iron" These irons have become difficult to find, as the manufacture has stopped making them.
Oliso- Arts and Craft Iron, I just found this iron and it works great but of course no steam. I like this iron because it regulates the heat and set temperature.
Always use a safety release sheet between the iron and coated papers like parchment paper.
Slow Down-Let the Process Work


Falling in love with the art making process is what this online course is about. We all wish that we can see it and make it just like we see it but that doesn't happen very often. So we have to learn, make mistakes, learn more and build on our own experiences. I've broken down the process I work with in easy steps. 
Practice and exercises will be encouraged through out to learn how to layer all the different art mediums. Working with the Tack Iron or a house iron you will fuse collage papers scraps that are coated with gloss medium to a watercolor paper substrate. The building of the layers of Gloss Medium and other media will aid in the attraction to this way of art making. 
You will learn to listen to your own voice, when making choices about what you should do. You could be asking yourself, "do I like this, if so then let's keep this here." Or you might ask and find the answer to be no I don't like it. You will be reacting and responding to your artwork with action steps. Choices can be overwhelming but freeing right along side, like a creative dance. It's not easy to be in this process, it takes practice and a bit of slowing down to ask the questions. 
Areas where you find you are not happy with will help you work at see what you can do differently and fix it in so many wonderful ways. We are working with design elements, like color, value, texture, shape, size and line.  
Our references are being pulled from an inner sensation of balance and harmony verses using an image or real reference as a subject matter. Though that can be done with collage this online course is not focusing on that. An image of an animal may slip in as we work through our final two projects. 
What you start with and what you end up with is a very intuitive process. The layers you start with end up being pushed back with another layer of art materials and collage papers. Each layer is building upon the other. We can't help but start to see the rich stories begin revealed.  
We will focus on the Cruciform composition which resembles a cross, this will have us working with the 4 sections called quads over the surface, lending itself nicely to our layering and integration. 
Most of the time we are by ourselves creating our art and we have to be able to make these choices for better compositions with in our work. We can ask other peoples opinion but it's our work so why not get in the practices of the process of trusting our own choices.  
There are many downloadable handouts. 
I believe I have 20 videos in this course...processing through every aspect of the layering, integration of collage and mixed media. 
Let the Integration begin with Collage and Mixed Media
The selections is endless with this
style of collage and mixed media.
Using collage papers
The method of tack down
glazing your papers for unity
Shadowing area to enhance depth
Stenciling, stamping and splatter
All work will with this style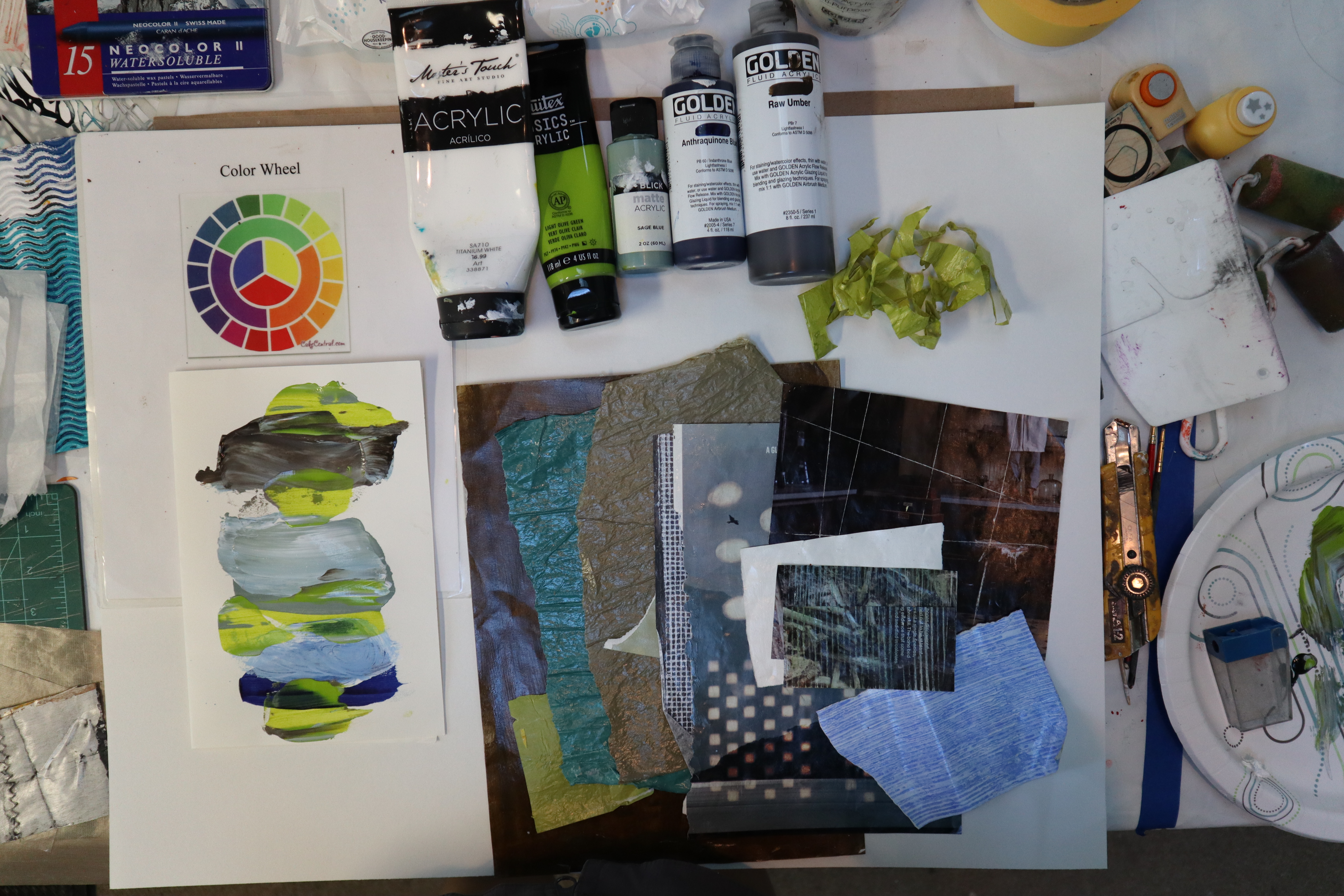 Collage Sketchbook Classes, Collage, Assemblage and Book Binding Available
Frequently Asked Questions:
How do you get Help with Login In? If you having trouble getting into Lonecrow Studio, after you have already signed up and paid, please know your information is not stored with the instructor. Try clearing you cookies, try again then please check the Help Link Save your login information.
When does the course begin and end?
The course begins as soon as your transaction is complete. After you sign up you have access to all the course information and can work at your own pace.
How long do I have access to this course?
You have access to this course as long as the instructor is able to keep teaching and the school is open, unless otherwise notified on the individual courses offered. Don't let your course expire on the Shelf. Like an old can of beans in the pantry....something I do often in my house.
What level of ability is this course for?
This course is for anyone willing to learn more about design and composition. Be it for a beginner or more advance it works well for both
Videos-Do I need high speed internet for this course?
It is suggested to view videos with high-speed internet.
Is it that important to have all the supplies on the list?
Work with what you have though there are some techniques in advance courses that work best with set materials. Work with what you have around you first before going out and spend big dollars on supplies. I do prefer Golden's Gloss Medium over other brands
Is there an online community connected with this course?
Currently there is a Facebook Community. It's set up as Private community.
It is where everyone shares that have taken any of my classes.
What is the Refund Policy?
Once you are enrolled in the course, I am unable to offer a refund. You are able to receive the pdf's and video to watch. I encourage you to contact me if you have any questions prior to signing up.