This Bundle contains four classes, starting you out with the basic of the elements and principles of design. The next class is learning to use a viewfinder to find a composition then work that composition into new compositions by changing small elements to have the largest impact. The three class takes you into the different composition, with the continued use of a viewfinder. Horizontal, vertical to radial and cruciform plus all the others in between. And last class in this bundle will move you though small exercise right into a larger format with the use of the tack iron all by using Magazine as your collage paper source.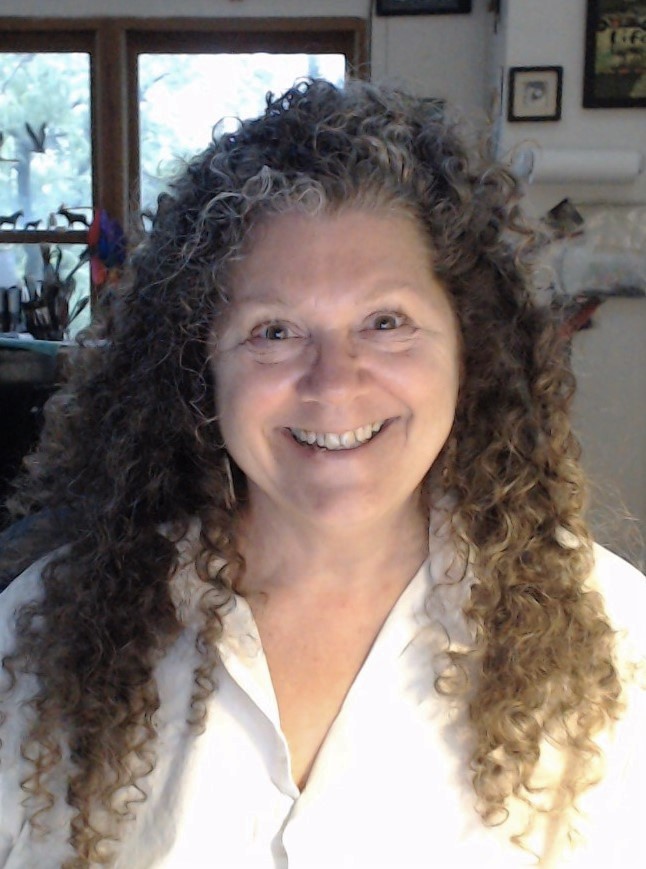 Hi, I'm Laura Lein-Svencner
I grew up in Downers Grove close to her grandfather's farm, which was the last operating farm in Downers Grove, now resides in Darien, Illinois. Married with four grown children and a home full of loving creatures.
Although I've studied drawing, printmaking, sculpture, book arts and the art of hand papermaking. It is the love of paper and design that calls my attention. I am another generation in the chain of "
Creative Makers
," working with their hands. 
I am grateful for the good medicine offered by walks in the woods, and daily walks with my Bloodhound/Lab-Gracie. The joy of wandering with my husband in interesting old towns or National Parks to the connection with the earth in my own little plot of land.


As I look back, I see that I've always been a very spiritual person and more so as I get older. I love hanging out with my women folk over a good drumming circle or a book club. And family is the heart and soul of our home.
Bundle Contents
1.)Basic Design, 2.)Viewing New Composition, 3.)Strengthening your Design, 4.) Collage with an Iron
Frequently Asked Questions:
When does the course begin and end?
The course begins as soon as your transaction is complete. After you sign up you have access to all the course information and can work at your own pace.
How long do I have access to this course?
You have access to this course as long as the instructor is able to keep teaching and the school is open, unless otherwise notified on the individual courses offered.
What level of ability is this course for?
This course is for anyone willing to learn more about design and composition. Be it for a beginner or more advance.
Videos-Do I need high speed internet for this course?
It is suggested to view videos with high-speed internet.
Is it that important to have all the supplies on the list?
Work with what you have though there are some techniques in advance courses that work best with set materials. Work with what you have around you first before going out and spend big dollars on supplies.
 Is there an online community connected with this course?
Currently there is a Facebook Community, Lonecrow Collage Studio. It is where everyone shares that take all of my classes.
What is the Refund Policy?
Once you are enrolled in the course, I am unable to offer a refund. I encourage you to contact me if you have any questions prior to signing up.