Supplies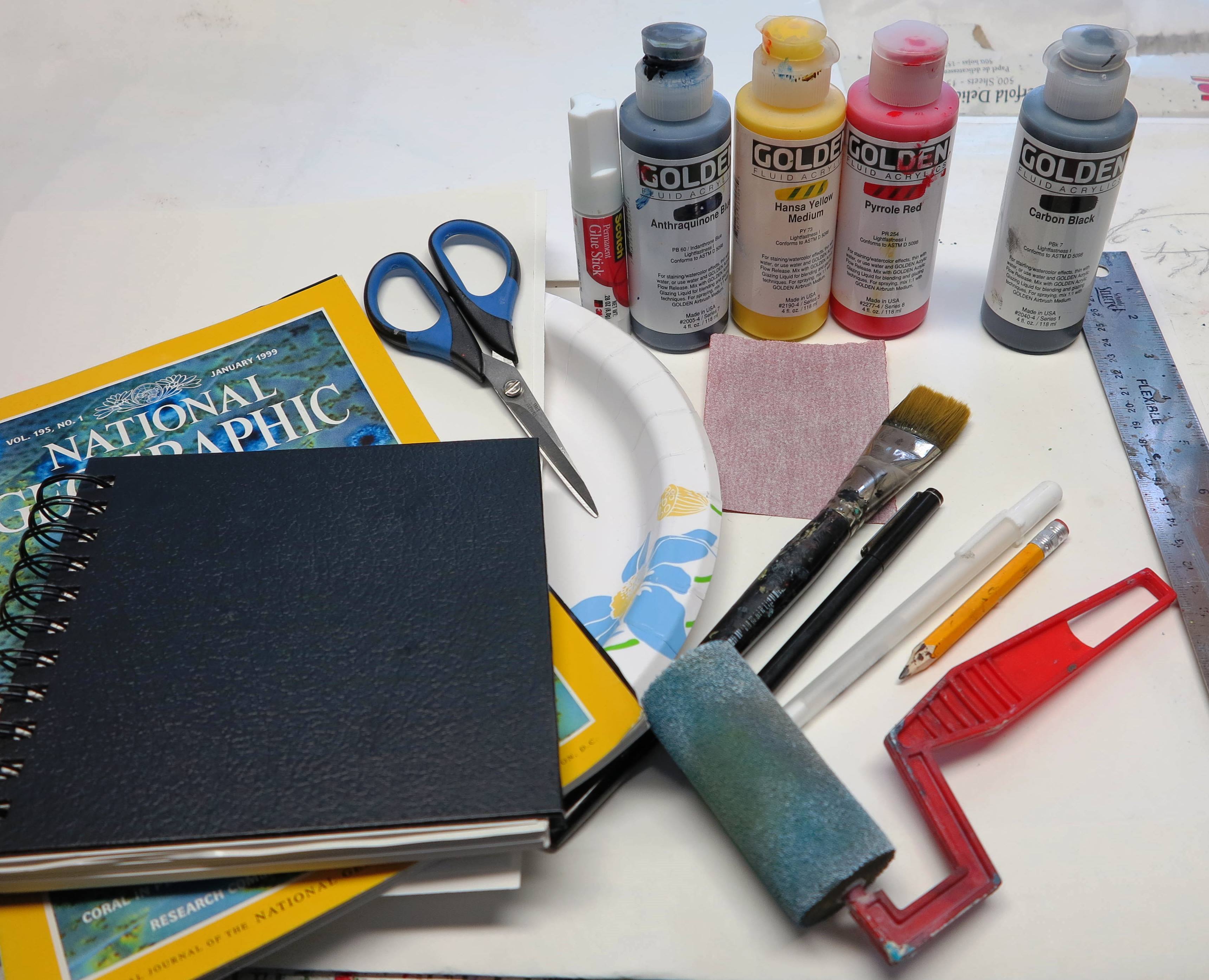 Stay as simple as you can at first. All exercises will be glued into a sketchbook for the purpose of practice and understanding of your personal choices through the elements and design principle of art.
Download your supply list and let's get started
listbasicdesigncollagesketchbook.pdf
Stay connected with other students taking the course on this Facebook Group-Lonecrow Collage Studio It is a private Group.
As much as we dislike sharing this part, we know things happen and sometimes there are issue with the technology use. If you find you are having some issue please check this Link out for further reference, Students Guide
Complete and Continue